Kalke, Ernst-Thilo (*1924): Glory Halleluja!
Product no.: EW562M
2,80 EUR - 19,80 EUR
incl. 7 % VAT
Product variations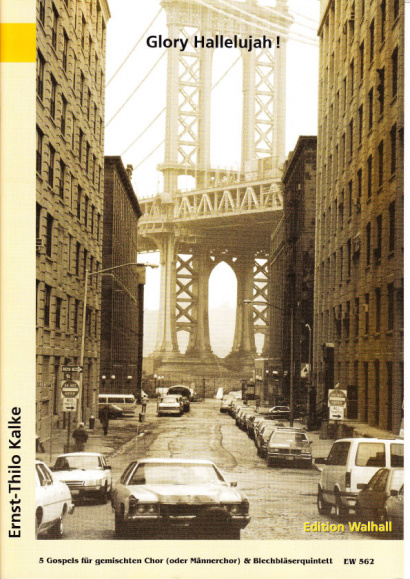 19,80 EUR
incl. 7 % VAT excl. shipping costs
product description
Gospels for brass quintet and four-part choir (piano ad lib.). Content: Oh, when the Saints, Nobody Knows, Go Down Moses, Gloryland, Deep River, Glory Halleluja. Ernst-Thilo Kalke is the Grand-signeur of the swing scene in Stuttgart. In these arrangements the swinging brass skilful frames choir settings, which are easy to play for both parts. Besides the score for mixed choir we offer also a transposed version for men's choir. For preparation or performance without brass we offer a version with piano direction also.